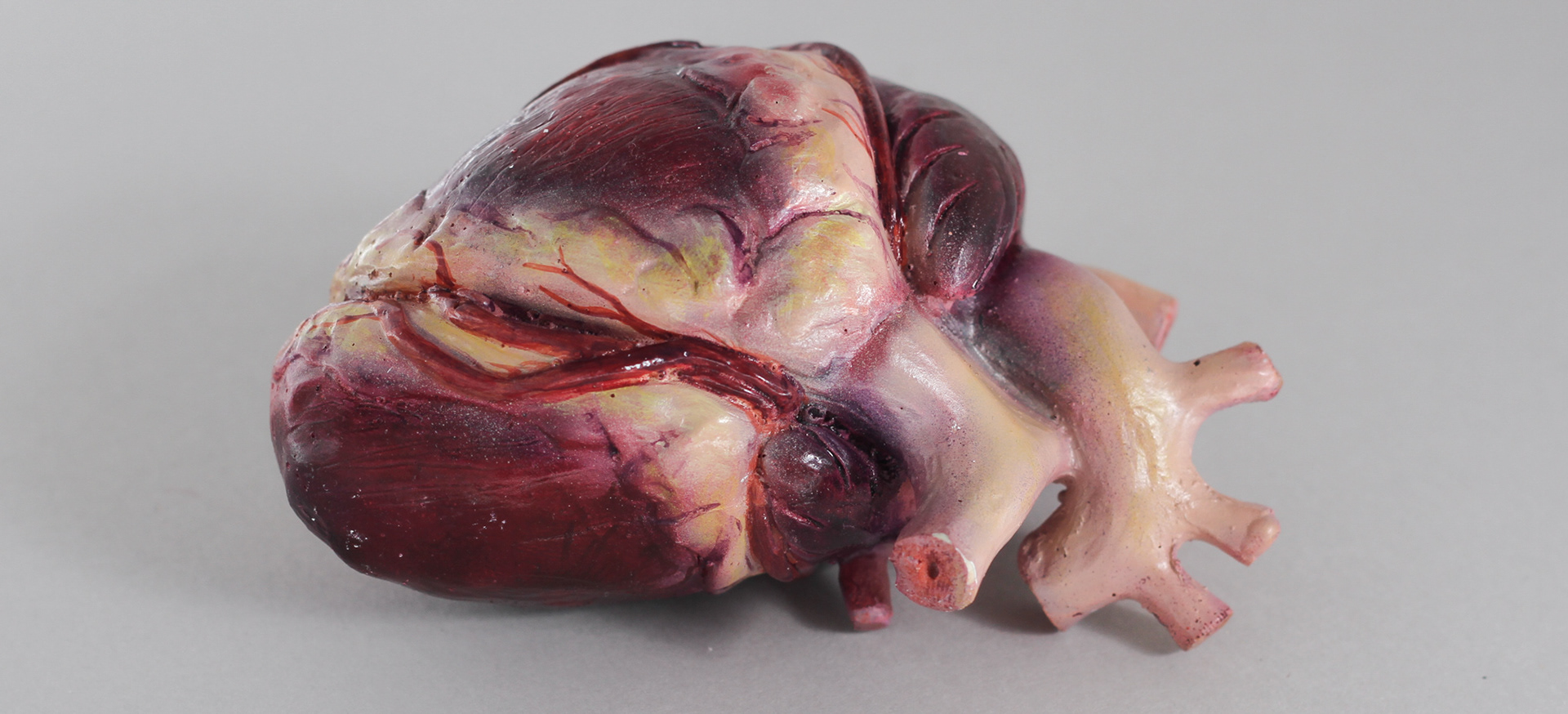 3D resin heart model
This model was created as part of my honours research project looking at different modes of representing medical information, and the effect of medium and rendering style on realism.
The model is approx. 1/3rd life size, and is cast in polyurethane resin, into a mold made from a sculpted clay maquette.
Resin, 2016.