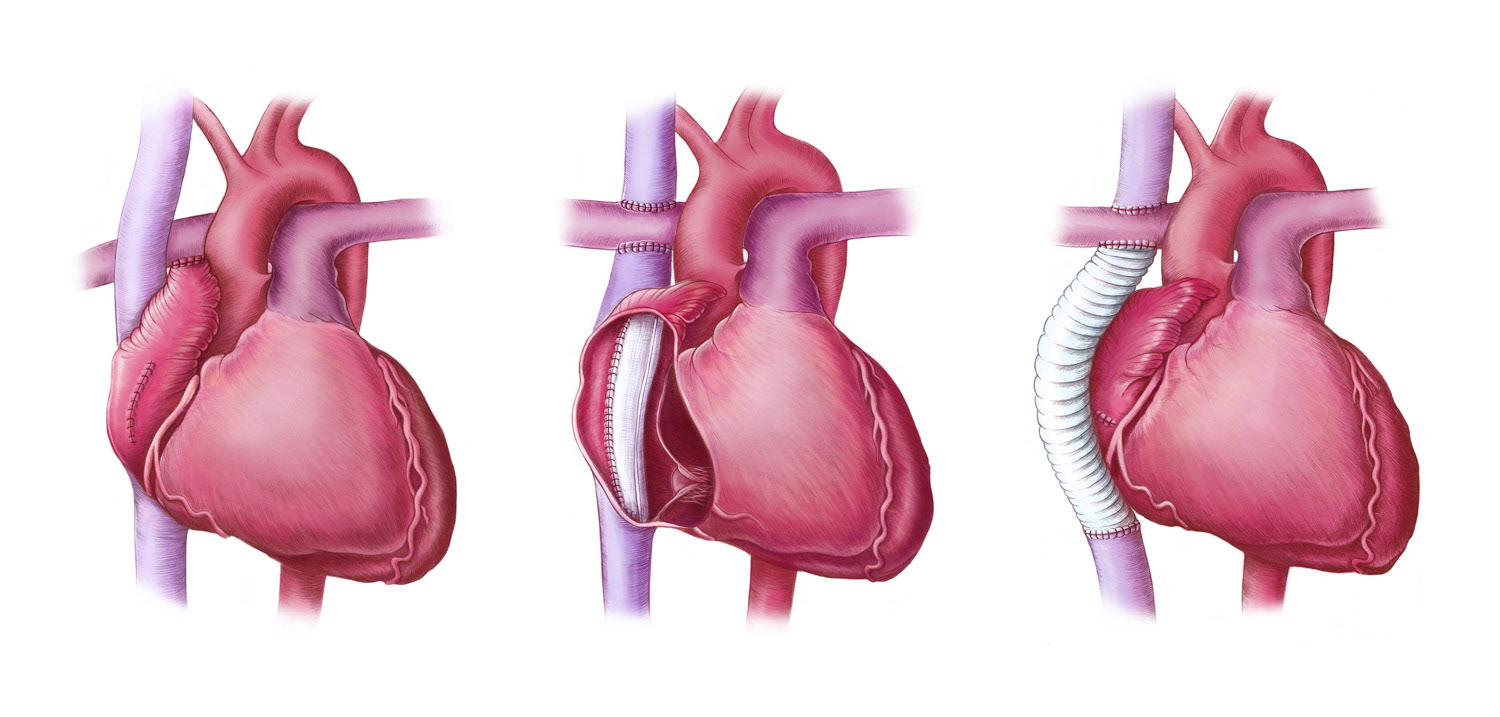 Fontan Procedure illustrations.
A set of illustrations showing the historical changes in the Fontan procedure for the correction of hypoplastic left heart syndrome.
Created for the Adult Congenital Cardiology team at ADHB.
Published in Sathananthan, G., Lowe, B. S., & Hornung, T. S. (2016). The Fontan Circulation. European Medical Journal Cardiology, 4(1), 76-83.