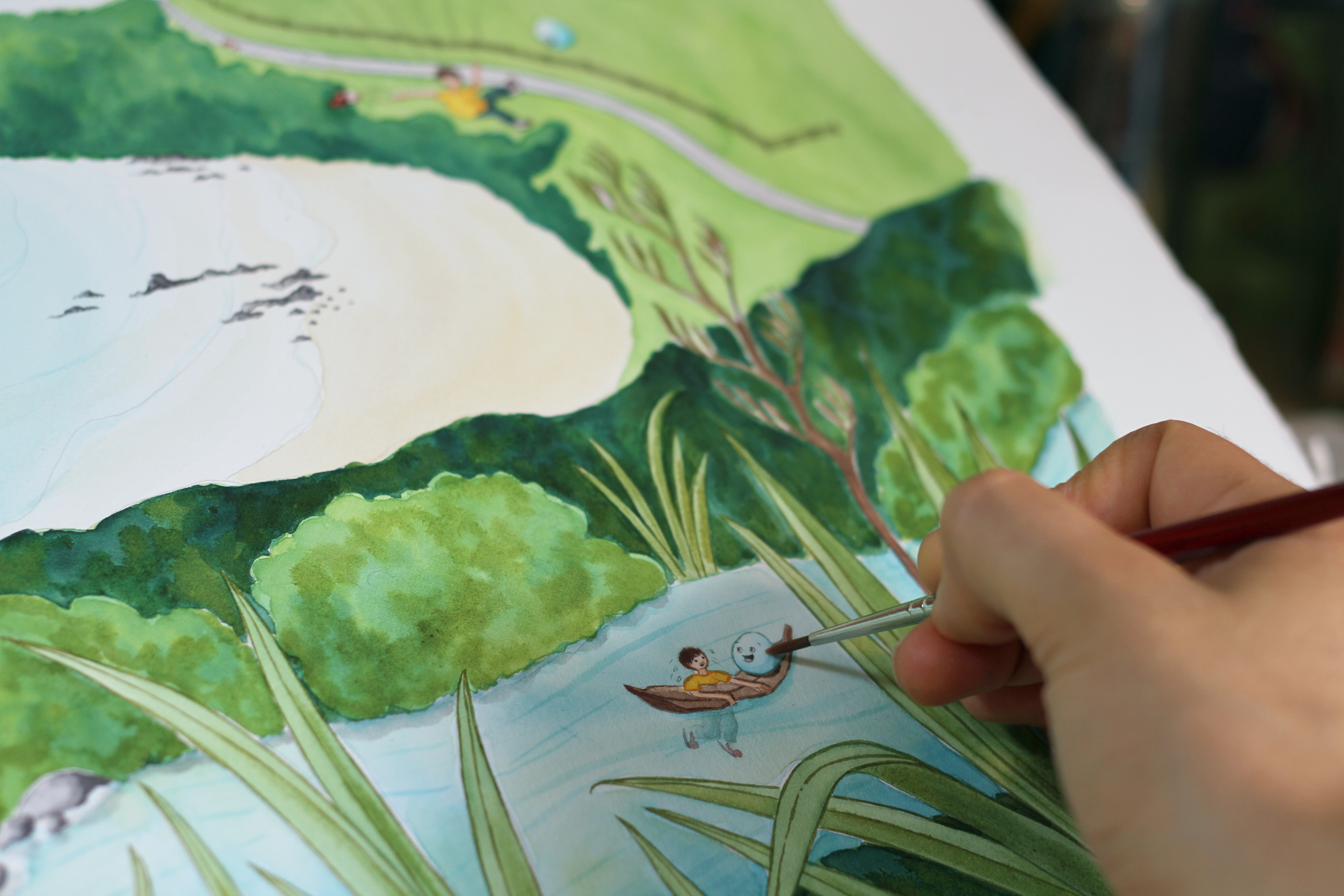 Sam and Flo's Amazing Watery Adventure
Written by Sally Smith for Watercare NZ
Fully illustrated 'big' picture book that describes the water cycle, and how water is treated
to become ready to drink.
Illustrated traditionally in watercolour.
"Join Sam as he goes on an adventure with Flo to find out where his drinking water comes from.
Travel with them through the water cycle to the treatment plant and beyond."
Finalist in the Best Primary Resource category at the 2018 Copyright Licensing Education Awards.