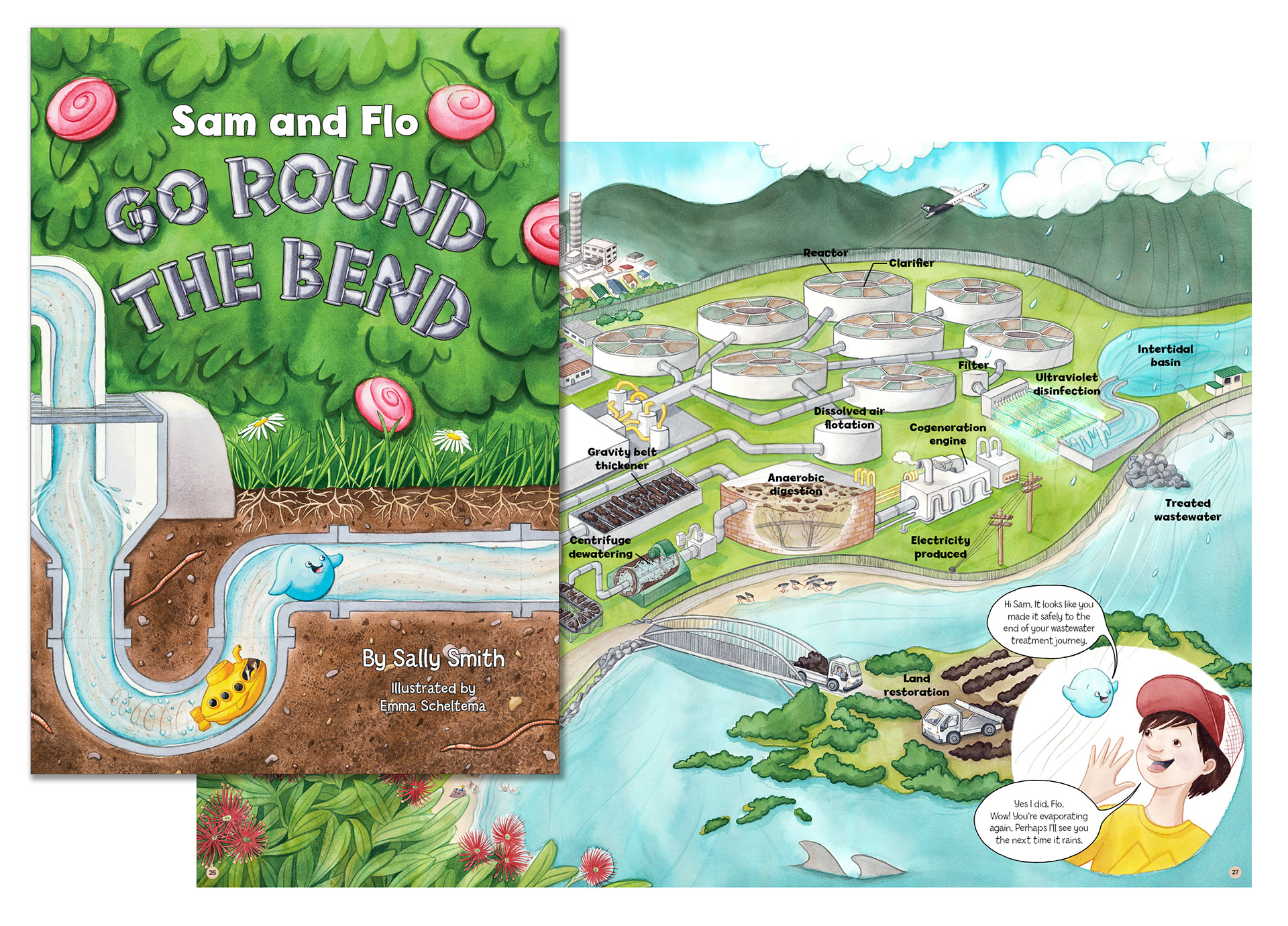 Sam and Flo Go Round the Bend
Written by Sally Smith for Watercare NZ
Fully illustrated 'big' picture book that describes how wastewater is treated.
Illustrated traditionally in watercolour.
"Join Sam & Flo again as they go on an adventure to find out where the water goes
when it disappears down the plughole. 
Travel with them through the wastewater pipes to the wastewater treatment plant and beyond."